The Governor of Enugu state has done it again!!!!!!!!!!!!!!!!!!!!!!!!!
Even in the midst of this COVID-19 pandemic and global economic meltdown, Governor Ugwuanyi is still doing what he knows best how to do" putting smiles on the faces of his people". His Kind gesture has reached Enugu state indigenes in law school.
His Excellency has approved and released the of the sum of N24, 600,000.00 (Twenty-four million, six hundred thousand Naira only) in the favor of Enugu State Scholarship and Education Loans Board, being BURSARY ALLOWANCE for 246 Enugu State students at the Nigeria law schools at the rate of N100,000 (One hundred Thousand naira only) each student.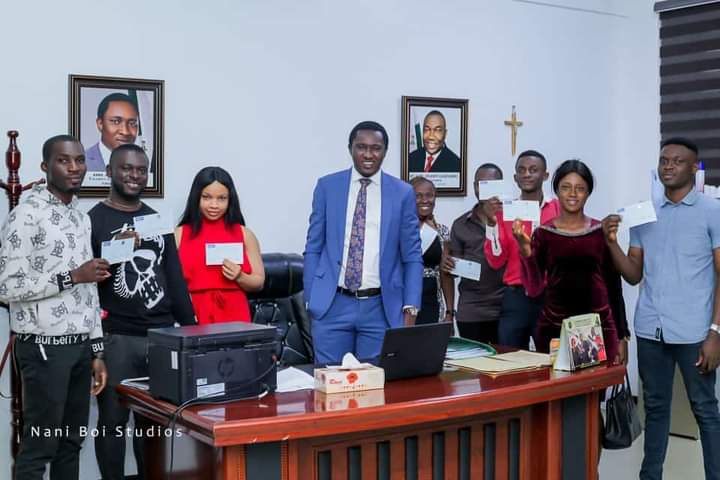 Enugu State indigens in all the Nigerain Law Schools smiled homes with their Bursary allowance cheques.
God bless our talking and doing Governor Ugwuanyi.
God bless the Executive Secretary Of Enugu State Scholarship and Education loans board, Barr Levis Abonyi.
Enugu State is truly in the hands of God.
Congratulations to the awardees.